We are consulting on whether to make the LTN permanent. If this is realised then we will look to upgrade the current temporary layout to a permanent one that consolidates and enhances the space including new seating, cycle parking, tree planting and play areas.
To help with this discussion we have created a visualisation of what permanent changes could look like. It is important to note this visualisation is intended to start a conversation around the space and would be subject to change and further refinement. We are open to ideas and will need the community to share their feedback and ideas to help design these spaces. We are open to ideas and will need the community to share their feedback and ideas to help design these spaces.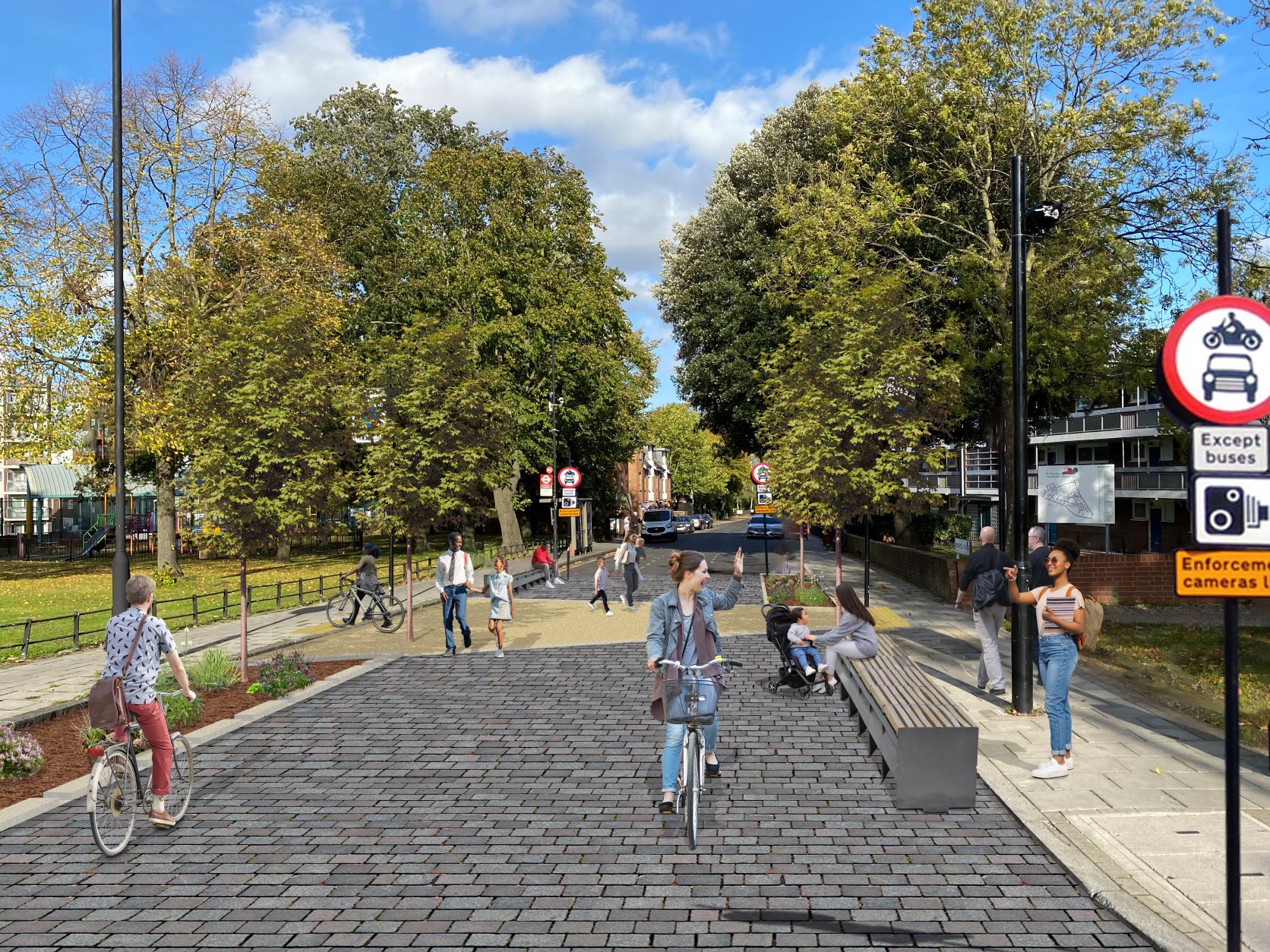 Short to Medium Term:
1.Adjust signal timing changes at Brixton Water Lane/ Effra Road.
2.Implement yellow box (no stopping) at Josephine Avenue/ Brixton Water Lane.
3.New pollution-blocking green screens at locations along the A205, including the Palace Road Estate.
4.Implement additional signage to deter traffic from cutting through Tulse Hill Estate.
5.Implement bus priority improvements on Effra Road.
6.New air quality monitors on South Circular.
7.Monitoring the impact of the Ultra-Low Emission Zone.
8.Green screens delivered at Holy Trinity Church of England Primary School and Christ Church, Streatham Church of England Primary School. All local schools will be offered the opportunity to install screens.
9.Improve Walking and Cycling provision on Tulse Hill (A204).
10.New crossing on South Circular as part of the Peckham to Streatham Healthy Route, led by Transport for London.
11.A23 improvement scheme; cycling and walking improvements on Brixton Hill led by Transport for London.
12.Brixton Hill LTN: we're consulting with residents as we consider whether to introduce a new LTN.
13.Deliver sustainable travel improvements for local residents such as cycle and walking training and expanding bike hangar provision.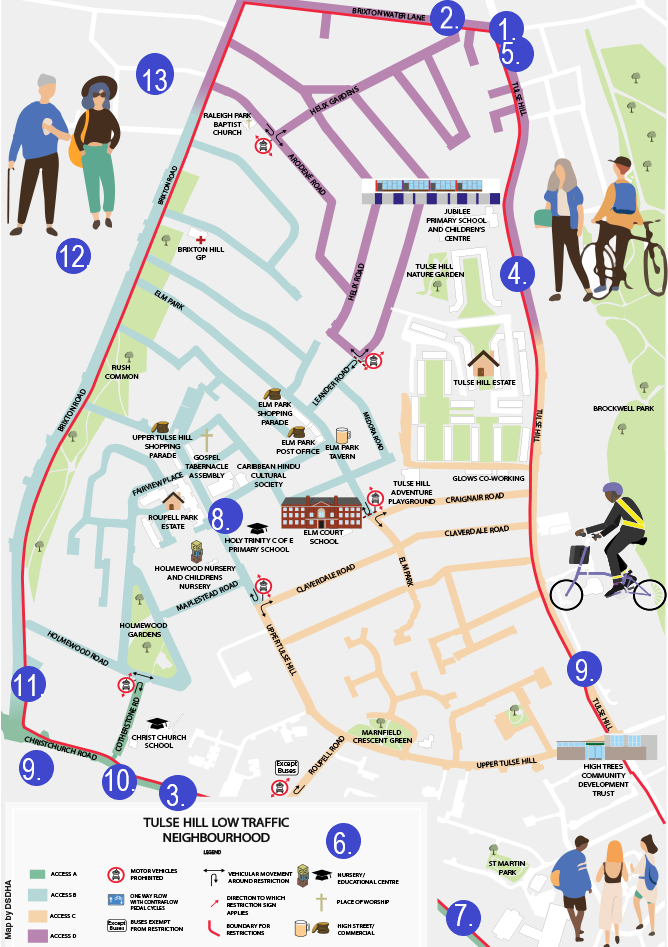 Lambeth and London-wide changes that will impact transport and air quality in the area :
Ongoing monitoring of traffic volumes in the area.
Further improvements to bus fleet to make them low-emission.
General uptake of electric/ zero emissions vehicles.
More people choosing to walk and cycle each year.
The council's operations will be carbon neutral by 2030, with most of our vehicle fleet electrified or low-emission by 2022.