Collecting traffic data is a crucial element of our monitoring process that reveals key insights into how the LTN is working towards its objectives. Data has been collected inside LTN areas as well as on the immediate boundary roads that surround them at three separate stages of assessment.
Stage 1 data and analysis was published in February 2021 and is available at this link .
Stage 2 data and analysis is published below

Headlines SYSTRA Stage 2 Monitoring:
The total volume of motor vehicles counted on streets within the LTN has decreased by 31% , but increased by 6% on boundary roads.
Traffic on streets within the LTN and on boundary roads combined, decreased by 2%, around 2,000 vehicles a day
Across all streets, the volume of HGVs has decreased by 18% whilst the volume of LGVs has increased by 21%
The volume of motorcycles has increased by 67% change overall
Note that the increase in motorcycles, although high in percentage terms, is generally low in absolute terms.
Read the full Stage 2 Monitoring Report .
Data gathered through the enforcement cameras show that about 90% of penalty charge notices come from people who live outside of the scheme, with the highest proportion of them living outside of Lambeth.
Instances of penalty charge notices has significantly dropped since the scheme began which indicates that people are not routinely noncomplying.
Through the analysis of bus journey time data provided by TfL, there is no indication that bus journey times have significantly increased on boundary roads due to the LTNs.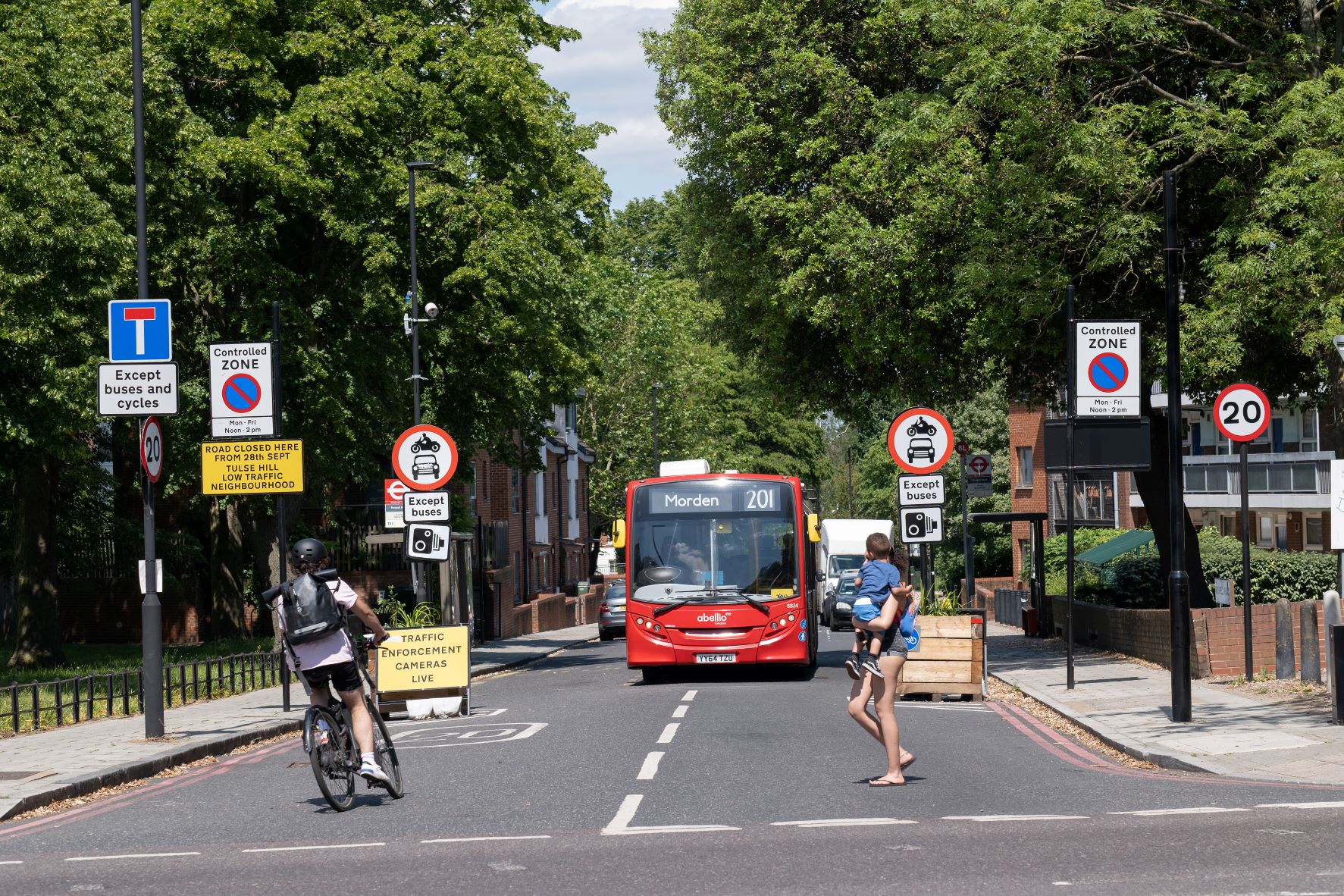 Since the start of the data collection period we have received 174 traffic related emails
Benefits noted:
Less aggressive traffic and less rat running
Reduction in traffic noise within the LTN
Quieter streets considered more pleasant and safer
Concerns noted:
An increase in vehicle traffic on boundary roads
Roads of concern – for varying reasons - included Brixton Hill, Christchurch Road (the South Circular), and Elm Park
Respondents noted that traffic volumes and flows had been impacted negatively by ongoing road works
Stakeholders frequently mentioned short journeys taking longer
Quieter, car-free streets feel less safe to some